Kitten DabStar is a sexy lil model, dancer, content creator who I happen to adore. I loved her from afar on the internet for some time before meeting her in person. She has always been an awesome supporter, showing the fuck up to events and being down with the cause in general. When I started photographing professionally obviously I was gonna work with Kitten DabStar! She turned out to be one of My favorite models to work with.
Always hitting every single pose. Whenever we work together I end up with lots and lots of photos!
We have already shot together 4 times, and I plan to work with her more this year, she she will be a big part of the VendettaVerse!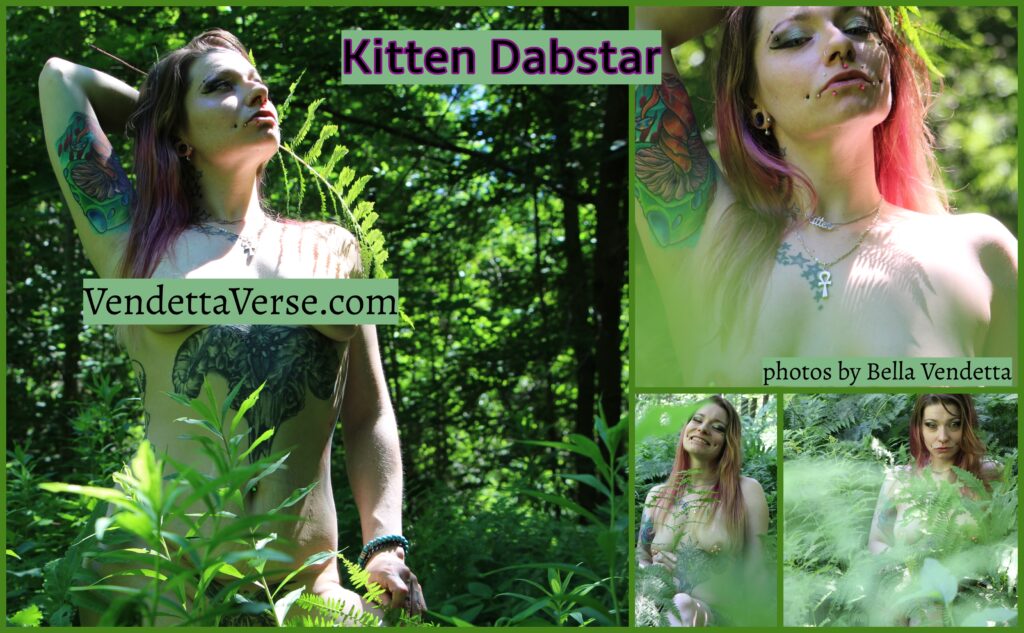 Kitten DabStar has appeared in My print shop: bellavendettafineart.bigcartel.com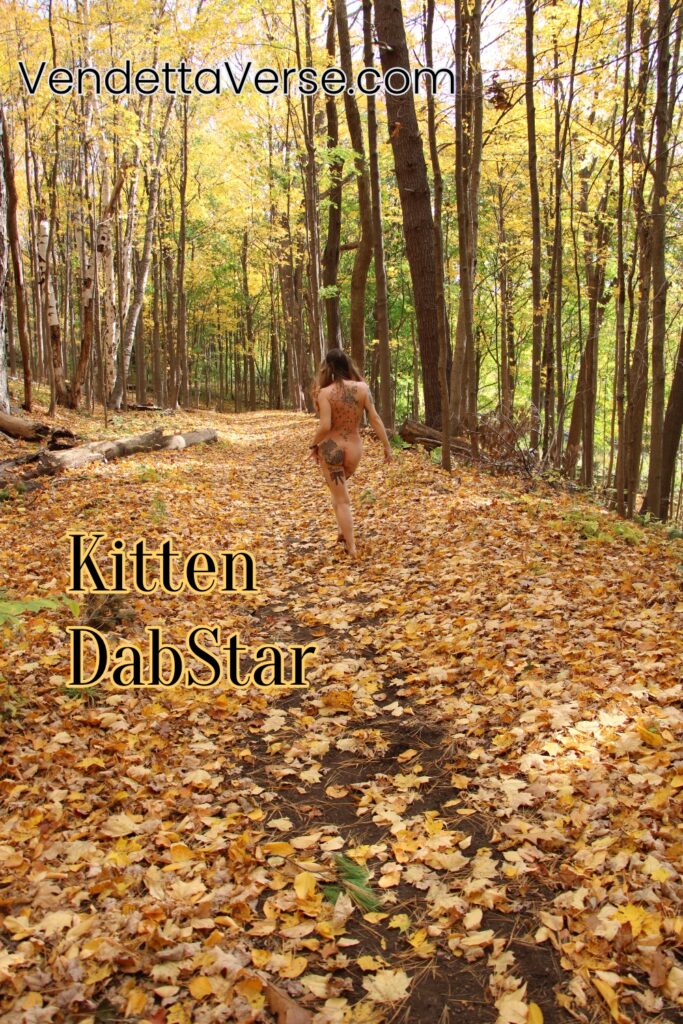 in My 2021 Art Nude calendar, AND as a cover model for My 2022 art nude calendar!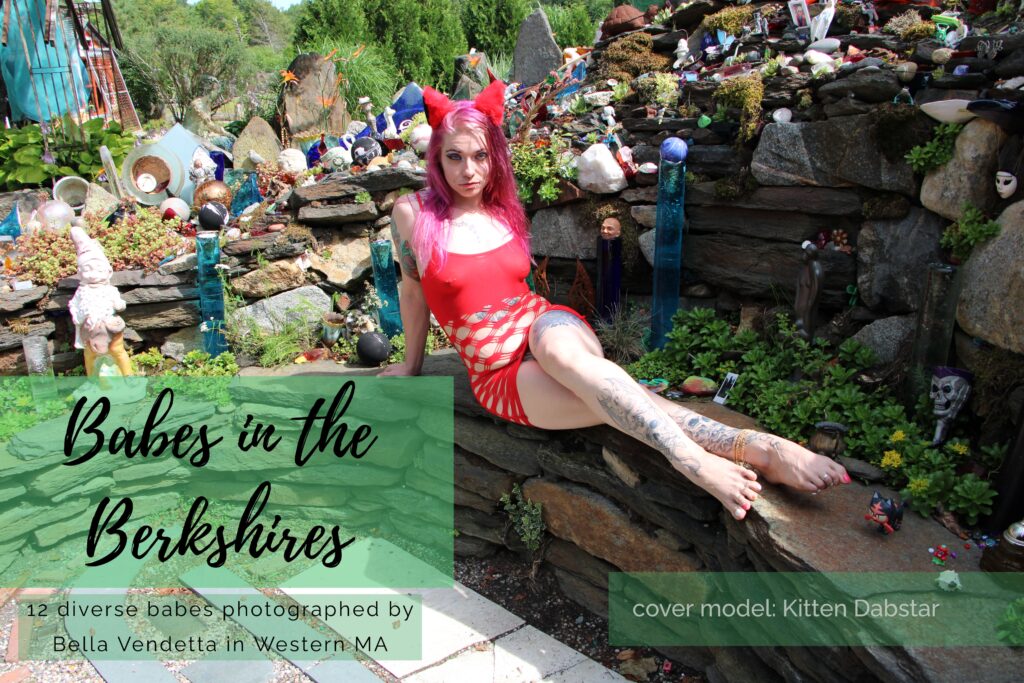 I have released a few photosets of Kitten in My members section here, and will be releasing more this summer and fall and winter! Kitten DabStar for every season!

She also appears in many many of My blogs on the public side of the site, here are a few of My favorites:
check her out in this FREE film "Coven of Compassion"
want MORE of Kitten DabStar?
Follow for free:
twitter: https://twitter.com/kittendabstar
ig: instagram.com/kittendabstarx710
fb: https://www.facebook.com/kittendabstar
subscribe at: onlyfans.com/kittenstarlette
SUBSCRIBE NOW to see ALL of the beautiful work we have created together!
Check out the items featuring Kitten DabStar we have in our shop: