This is where you can come and find out what awards or pre nominations pornstar Bella Vendetta is currently seeking.
July 2022
I am currently seeking nominations for Treasure Cams top model :SESKA for "Best Cam Diva" for the 2022 YNOT Cam Awards!
You can learn more about how you can nominate her for FREE with direct links, right in this TreasureCams Blog:
Do you wanna nominate ME for a YNOT Cam Award? There's several I for the bill for! Let Me know! Feel free to nominate Me for something I qualify for!
Find out more and why Seska really deserves this award, see some past info about her here:
*Past*
I am currently seeking pre-nominations for "Best fetish Cam Performer" for the Xbiz Cam Awards.
Vote for FREE every. day until March 23rd.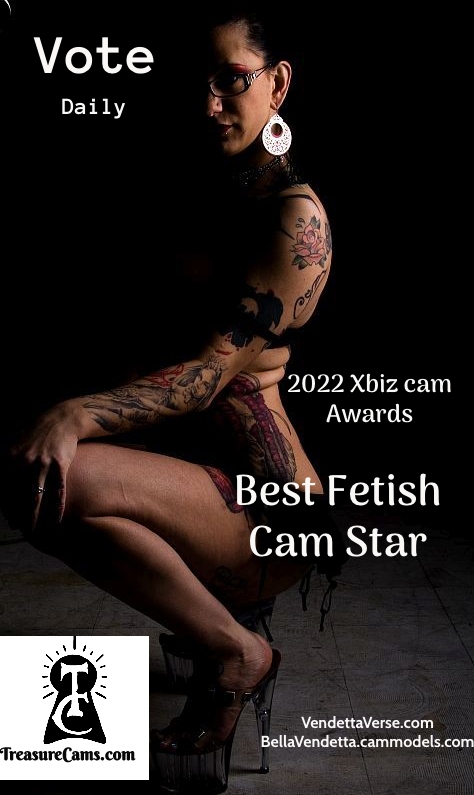 more info:
I am also seeking nominations for TreasureCams performer Seska for "Best MILF Cam Performer" which she really deserves, more info and links to vote here:
Past Awards and Nominations and Accolades: