For this ThrowBack Thursday I decided to repost this interview with My cam mentor, pornstar Jayda Diamonde, from the way wayback machine, all the way from 2011! We are both OGs indeedd, and Jayda is. the OG Queen of Extreme!
Jayda and her cam studio: https://camsharks.com/ have changed the way I look at livecam. Last year. I opened My own webcam studio: http://TreasureCams.com as a sub studio of CamSharks and we have been kickin ass and takin names ever since!
Check out what Jayda has going on at: https://camsharks.com/

Catch a live show with a model after reading if you are inspired! Find models LIVE right now at!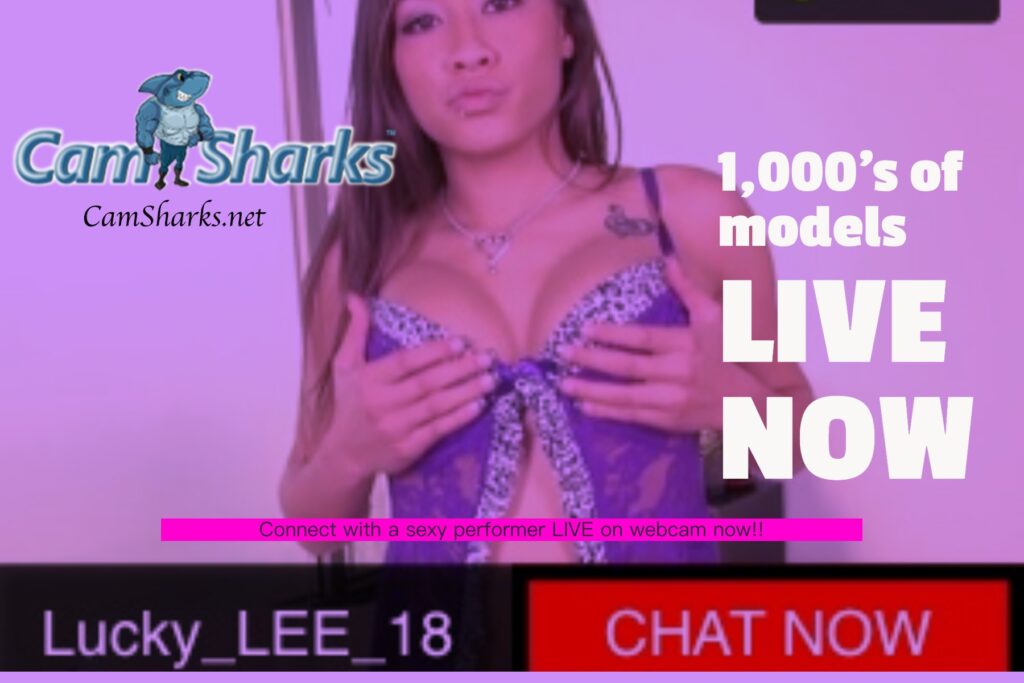 Bella Vendetta Interviews Pornstar Jayda Diamonde
If you follow my Twitter (@BellaVendetta you may have noticed my slight crush that is quickly turning to infatuation with adult performer Jayda Diamonde.  Jayda inspired me become a cam performer for the company she works for (StreaMate) and since then I've been in awe of the webcam shows she does!
She's known for taking insanely large toys in her pussy AND ass. With her small frame and wispy blonde hair and ability to gape her perfect little holes she's the crush object of many men and women worldwide. Her fans all seem to fall in love with her and I have been no exception. I thought I would share my new obsession with Jayda with the rest of the interwebs so we got a chance to chat via email and I found out a little bit more about one of my favorite sluts!
SO many people know you as the "Queen of Extreme" how did you get this title?
Jayda Diamonde: Well, My husband is a marketing and promotional guy and he truthfully just came up with that title and it kind of stuck over the years… if you've ever seen one of my live shows at www.JaydaDiamonde.com or any of my Evil Angel movies, you would easily understand, lol.
Not only are you on cam, but you've also starred in several adult films, do you focus on one more than the other these days?
I do. My focus is on live cam where, as you may have heard, I was just announced at the Xbiz award ceremony in LA as Streamate.com's #1 income earner for 2010. I use commercial DVD's to further my webcam career and I guess to some extent, visa versa. But I like being my own boss, working from home and I run a very successful studio as well, that you happen to be a part of as well at www.CamSharks.com and that takes a lot of my time up. I love helping girls looking to make a full time income and set themselves apart from the crowd, find the alternative to daily go-sees, bad agents and flying all over the country, which is to take charge and be your own boss… webcam can do that for anyone that puts in the time and dedication required to succeed.
Your so well known for putting HUGE toys in your pussy AND ass, when did you discover you had this talent? Was it a long time working up to it? Something you have to practice at to stay good at?
I've always been a little sexpot. Willing to try new things at a moments notice. I love the feeling of having my holes filled to capacity and the huge toys just grew out of that. Ive always loved anal and it makes me cum so fast and hard. Once I realized I could get out from under the producers and take charge, I was all in and dedicated myself to becoming one of the top webcam girls in the world!
I notice you use a lot of toys from bighardfast.com is this the place you recommend people go for huge toys?
Yes… I have an endorsement agreement with them and they are a pleasure to work with. (remember that guys at contract renewal time!, lol)
Do a lot of fans send you toys to be able to use for shows?
Surprisingly no. It has happened, but not often. I assume it is because if you have ever seen my webcam studio you would see that between the 2 fucking machines and 200 toys from big to small, plugs to whips, beads to inflatables, I pretty much have every type of toy a guy (or girl) would ever want to see! Plus, my toys are EXPENSIVE… making them cost prohibited for most fans.
You JUST won #1 chathost of the year for Streamate at the Xbiz awards! Congrats! You seem to be Streamates' almost non official spokesperson, you were even in their TV commercial! Can you talk about your role and involvement with the company?
I was recruited to Streamate a few years ago and was told how Streamate would be the place for me to build a career in cam that would take me to the next level. I was promised more paying traffic then I had ever seen on a site before and that was it… I went for it! I made over $6,000 my first week. I know it sounds like thats not possible, but it IS! One of the main problems with cam girls is they treat the job like a hobby and spend all their time screwing around looking for underpaid shoots.
They work 2 hours every other day and expect to make $300,000.00. Not going to happen, here or anywhere. Then they spend all their time complaining about money… lol, I dont understand the mentality. I put my energy and focus into being a success and didn't stop. I work 60 hours a week from my studio and make an very comfortable mid six figure income, just from live cam.
Being a top producer and untiring worker at Streamate, I simply rose to the top and was eventually offered a spot in the TV commercial, which as sooo cool to shoot. Streamate and their staff are unquestionably the BEST in the business. I have worked for F4F, Ifriends, ImLive and others… you could wrap all the traffic those sites have into one and still not be at Streamates' level.
These guys just KNOW their business and I am proud to be associated with them. I actually had no idea I was the #1 overall income earner till that night at the Xbiz awards! I was shocked! I'm not a spokesperson, but anyone that knows me knows I speak my mind… you don't gotta like it or even listen to it… but nobody's going to stop me from saying it. If I like you, you'll know it… if I don't, you'll know that too! lol.
Do you ever do girl/girl cam shows with any other models or is it just you strictly solo?
Yes, of course. I have a second room at Streamate called "ExtremeTeam" where I do live g/g shows with other Camsharks models from my studio. I love doing the g/g shows and so do my fans!
Unlike most camgirls who are broadcasting from their bedrooms, you have a WHOLE room/studio with remote controlled camera and backdrops etc. When did you decide to take camming seriously as a full time job?
Well that question is very simple to answer. The day I had another producer try and low ball me again and my first check came for over $6,000 a day later. From that point forward… I'm ALL IN! And thanks to that strategy, I am no longer low-balled, because if you dont want to pay me to shoot, I simply wont do it. I don't need the money from movie shoots, I do a very select few movies a year now to keep my name fresh in the business and build my livecam and studio business models.
I love shooting for Jaysin from Evil Angel Video. He is a fair producer, pays and treats me right and has a no bullshit policy on the set. Come in and do your scenes, get paid and go fly home… that's my idea of a professional and EA has that all wrapped up, like Streamate! I am no longer used by the film companies, I use them! My extensive studio setup is a simple matter of investing in yourself. I put my money back into my business and grow it!
You certainly had a lot to do with inspiring me to cam more! Do you have any advice or info to share with girls you may be just starting off on cam sites?
Join through a reputable studio that has good help, training and customer service. Check the rates they charge for their services. CamSharks charges an industry LOW 3%…. NOBODY charges LESS than we do at Camsharks and at a site like Streamate, its your best bet to succeed. Do they offer 24 hour approvals? Streamate actually encourages girls to sign up through a studio due to the way it is set up. Just make sure you do your homework. Does the studio offer a telephone number to call for help and advise 24/7? Do they offer HD setup assistance? What's the % they take?… 3% or is it 5% or even 10% or more? Those are the things you need to check FIRST! I of course recommend you check www.CamSharks.com.
Aside from huge toys, what's your favorite thing to receive from fans?
Praise! I'm an attention whore, lol! I just love how loyal and outspoken my fans truly are! They are the BEST! I have a official membership website separate from my live shows at www.JaydaDiamonde.net where I post all my insider information for my fans! XOXO to you ALL! It is because of them that my life is so blessed!
Do you have a wishlist or somewhere fans can shower you with gifts?
I do have one, it is on Amazon.com Under my name: JaydaDiamonde or Jayda_Diamonde, dont remember which, but I would just prefer my fans come see me live and/or stay members of my official fanclub. I take pride in producing good quality content and live shows for my loyal fanbase. Im not looking for a handout. I'm looking to be the best entertainer I can be and earn the long term trust and support from all my peeps out there! My live shows have a tip function, so you can always reward me for a job well done. I find that more satisfying.
Any other projects sites etc you want to plug?
Well, I do have an announcement of sorts. I have signed to shoot 4 more Evil Angel DVD Videos. Filming begins later this month. I'll shoot all 4 in 1 week (whew!) and they will be released one at a time over the summer! Good thing Ive been in training with all my fans! lol!
*****
This story originally was published on SailorTwift.com, Super DPS. Thanks to the altporn community for letting Me interview My favorite folks!